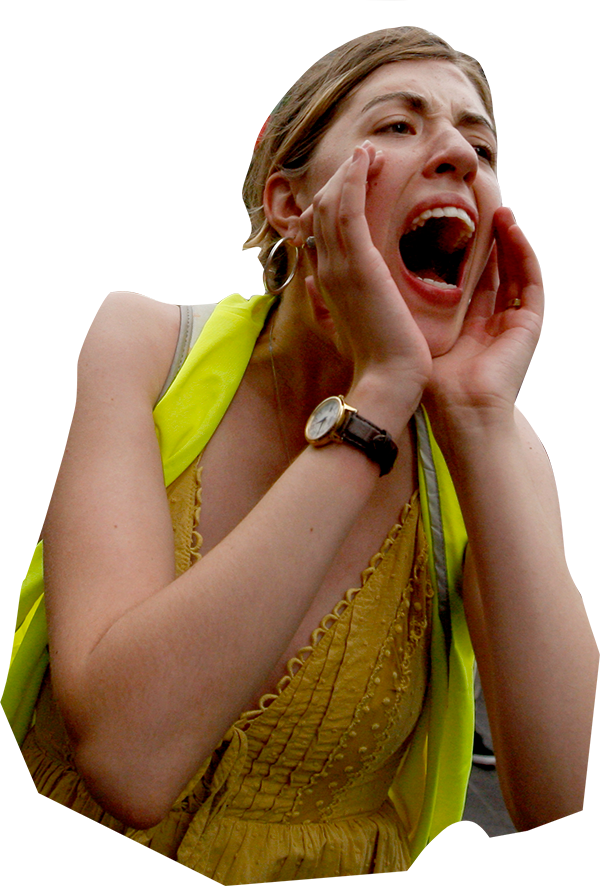 #WhalesNotWoodside
Woodside is ready to start seismic blasting for gas, near a whale superhighway in Western Australia's ocean. Use your voice now to raise the alarm on social media and over the phone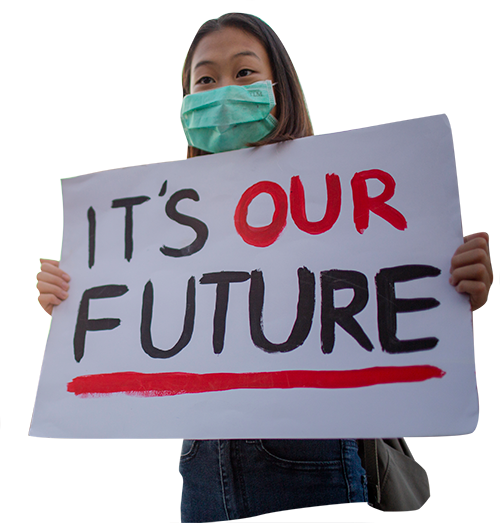 Whether you have 5 minutes or hours, complete any or all of the actions below to call out Woodside's dangerous seismic blasting for new gas. Raising our voices together is powerful. So join the movement of people protecting our whales and climate – and ask your friends to do an action, too.

Read more about Woodside's seismic plan
Join the campaign for regular updates
CODE OF CONDUCT
You are responsible for your own posts so please follow these do's & don'ts!
Don't
Be aggressive.
Pretend to be anyone but yourself.
Target individuals at Woodside.
Do
Try to start a conversation.
Keep it factual.
Like & comment on each other's posts.
ACTION #1 - Social Media Storm
Post and comment on Woodside's social media accounts and posts demanding they don't do seismic blasting or go ahead with their dangerous Burrup Hub gas proposal. Flooding their LinkedIn, Facebook & Twitter channels increases pressure by letting them know just how many people they're up against.
Use the sample messages below to see what to say, and include #WhalesNotWoodside and #NoNewGas
Click through to Woodside's Social Channels
Make sure you include the #WhalesNotWoodside and #NoNewGas tags.
Read More Tips
Use the below messaging as a guide post on Woodside's Facebook, LinkedIn & Twitter accounts. Let's make sure all of Woodside's posts are covered. If you see lots of comments on their recent posts, go on a deep dive back through their posting history and add your comments. If you can, make your comments relevant to the content of their posts.

Make sure you're liking and replying to other posts to boost our comments to the top. Remember, it's not worth interacting with pro-gas trolls.
TIP Check out the examples below. Don't be overly aggressive, or rude – we want to keep our messaging stern, clear and direct. Also, don't pretend to be anyone but yourself and use factual information.
Sample messages
Click to share directly on Twitter, or just get inspiration for your comments and posts on other channels
ACTION #2 - Leave a bad Google review
Woodside's headquarters in Perth has a high rating on Google reviews. If they really deserved a high rating, they wouldn't be proposing seismic blasting in whale habitat to build one of the largest fossil fuel projects in the country. Tell them how you really rate their dirty gas proposal by giving them some honest reviews.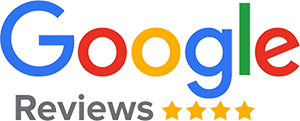 Read More Tips
What to write
Personal is powerful. You can use the above messaging as a guide for your individual message on why you personally believe Woodside deserves a low rating.
Press the 'like' button on the other reviews to boost posts & add download some photos to accompany your review.

Remember, keep it factual & don't pretend to be anyone you're not.
ACTION #3 - Phone Jamming
Pass on a message to the board of Woodside
Call up Woodside HQ and tell them what you really think about their proposed gas drilling project. Direct communication is an amazing tactic to ramp up the pressure on our targets. We don't expect the reception to transfer everyone through to the top. However, if we can make enough noise on the ground floor, the whole organisation is going to hear about it.
Call the Head office -
08 9348 4000
Check out below what to say
"Hello, I'm ringing up as a concerned member of the public and I want to express my objection
to the gas exploration and seismic testing off the coast of Western Australia that your organisation is planning because ...
[choose 1 or all of the messages you want to share]
- Seismic surveying can seriously injure whales and potentially kill other marine life.
- We need a just transition to renewables, not new gas exploration.
- Opening up new fossil fuel basins like Scarborough is clearly incompatible with limiting warming to 1.5 ̊C, and would accelerate the damaging climate impacts of warming for marine ecosystems.
Could you please pass this message onto your leadership? Thank you!"
Once you have delivered your message say goodbye and hang up.

Do's:
Be nice and polite
Try to start a conversation but stick to messaging
Have fun!

Don'ts:
Please do not give wrong or misleading information
Please do not raise your voice, don't swear and definitely no threatening behaviour

Note If you are uncomfortable at any point, you can say goodbye and hang up. Your wellbeing must come first.
ACTION #4 - Solidarity Selfie
Take a photo of yourself with a #WhalesNotWoodside sign and upload it to your social media with a message of why you want to stop Woodside.
Example: "Woodside is set to start blasting whale habitat to make way for Australia's biggest new fossil fuel project. I'm standing against Woodside today taking mass online action and telling them #WhalesNotWoodside and #NoNewGas."
Remember to use the hashtag #WhalesNotWoodside and tag @WoodsideEnergy.
Thank you for participating!
Woodside's Burrup Hub – which includes the Scarborough, North West Shelf, and Browse projects – could impact 12 different marine parks, including Ningaloo Reef. It would put marine life at risk and lock Australia into more fossil fuels as the rest of the world shifts to cleaner, cheaper renewable energy.